Conductor
​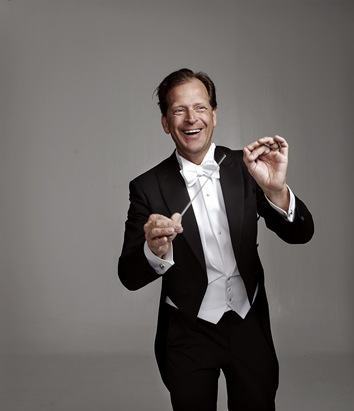 ​
​
​
Staffan Mårtensson is in increasing demand as a conductor. See "Calender" for current and future engagements.
​
He holds a Master's degree in Orchestra Conducting from the Royal College of Music in Stockholm. His vast orchestral experience, both within the ensemble and in front of it, makes him equally comfortable as a conductor or a soloist. He often combines the two roles in concertos by Mozart, Weber, Crusell etc.
Staffan has conducted the Norrköping Symphony Orchestra, Gävle Symphony Orchestra, the Winds of the Stockholm Royal Opera, Umeå Symphony Orchestra, Västerås Sinfonietta, as well as the Swedish Wind Ensemble (Stockholms Blåsarsymfoniker), the Östgöta Symphonic Winds (Östgöta Blåsarsymfoniker), Musica Vitae Chamber Orchestra, Ensemble NEO and KammarensembleN.
Staffan is the founder and conductor of SoFoCo - SoFo Chamber Orchestra, Stockholm. www.sofoco.se
He is Chief Conductor of the St Thomas Orchestra, Stockholm and he is a popular guest conductor with other semi-professional ensembles such as the Filialen Orchestra and Orchestra Pro Musica in Stockholm as well as orchestral societies in Strängnäs, Västervik and Eskilstuna.
Here are some videos of his performances:
​
1. Norrköping Symphony Orchestra
Brahms: Haydn Variations
Bartók: Concerto for Orchestra
Brahms-Bartok-Norrköping
​
2. Gävle Symphony Orchestra
J Strauss Jr: Fledermaus, Ouverture
Fledermaus
-
​
3. Swedish Wind Ensemble
Mozart: Gran Partita
​
4. Winds of the Stockholm Royal Opera
Strauss: Serenade op 7
Strauss Serenade
​
​
​